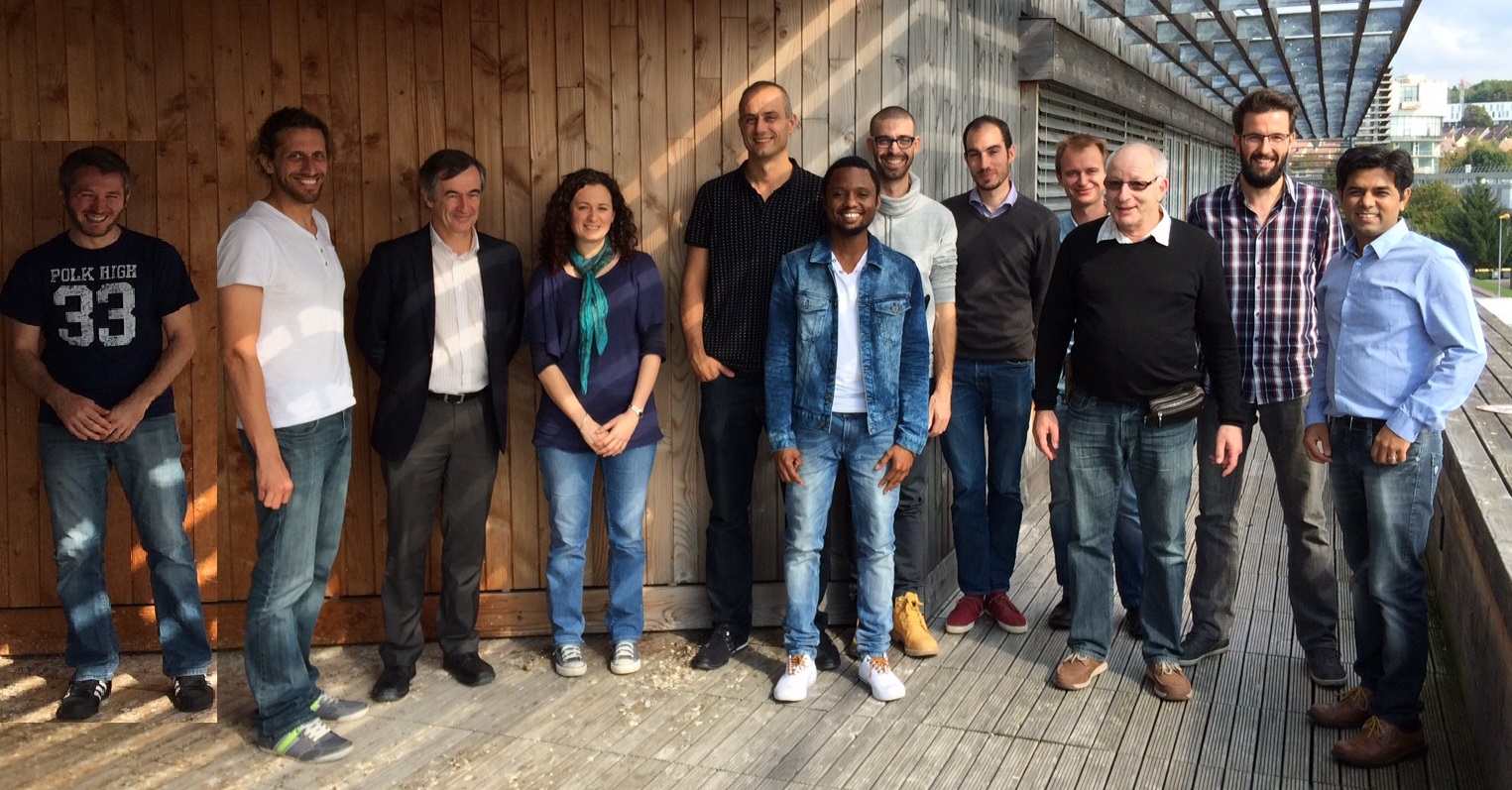 Permanent Researchers:
Christophe Gorecki (CNRS senior researcher - Directeur de Recherche). Group leader
Michel de Labachelerie (CNRS senior researcher - Directeur de Recherche).
Magali Barthès (Associate Professor)
Researchers & Post-docs:
Ravinder Chutani
Olivier Gaiffe (50%)
Quentin Tanguy
Rémy Vicarini (50%)
Research Engineer:
Sylwester Bargiel (20%)
PhD Students:
Alpha Dassimou Diallo
Fernando Eleazar Garcia Ramirez
Administration:
Patricia Gorecki (Administrative and financial manager).
Sophie Marguier (Project developments and Relations with German and Swiss Partners).
----------------------------------------------------------
Former members
PhD students:
(Design and fabrication of a MEMS scanner for OCT imaging endo-microscopic probe
, Defended on 09/02/2018)
José Vicente Carrion Perez
(
Design and fabrication of micro optical components for miniaturized optical imagers
, Defended on 22/12/2016)
(Design, microfabrication and characterization of alkali vapor cells for miniature atomic frequency references, Defended on 07/07/2016)
(Development and characterization of an optical coherence tomography micro-system, Defended on 24/06/2016)
(Design, simulation and fabrication of a vertical microscanner for phase modulation interferometry, Defended on 17/12/2015)
(Optical Design and development of building blocks for a new generation of vertically integrated on-chip confocal miscroscopes, Defended on 12/12/2013, http://www.theses.fr/2013BESA2045)

(Design, technology and packaging of cesium vapor cells for MEMS atomic clocks - Defended on 19/12/2011)
Researchers & Post-docs:
Chengheri Bao (01/04/2017 - 30/03/2018)
Jaroslaw Rutkowski (01/08/2014 - 30/03/2017)
(SCPTime project)
Vincent Maurice

(01/08/2016 - 30/02/2017)



Przemyslaw Struk (

01/07/2013 – 31/08/2015

)
(Labex Action project, Demo 4 / WP4 Endocsope intelligent – Swept-Source Optical Coherence Tomography endomicroscope based on vertically integrated Mirau micro-interferometer).
Jorge Albero (11/2012 - 05/2015)
(VIAMOS project).
Madoka Hasegawa (2008 - 2012)
(MAC-TFC project).